If you are new to manufacturing or an industry veteran looking to outsource an aspect of your production line, you may wonder how parts cutting works. Outsourcing a parts cutting to a parts manufacturer is a great way to save money on expensive equipment and training needed to cut your own parts. Read on to learn how to buy custom cut parts.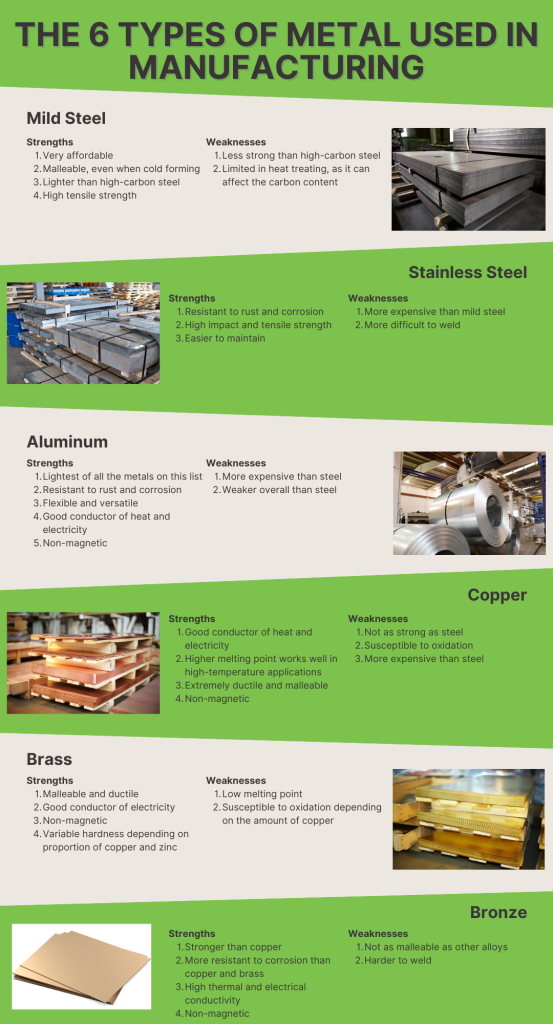 Determine The Material You'll Use
There are several different types of metals that parts manufacturers will use, including mild steel, stainless steel, aluminum, copper, brass, and bronze. Each has its own strengths and weaknesses as well as the cost associated with it. There is even variety depending on who supplies the alloy. You should inquire about the specific types of sheet metal they'll be working with. After considering all of your options, you can determine what material is best for your parts.
Determine Your Specifications
Before reaching out to a parts manufacturer, you need to gather some preliminary information for them. The schematics are vital to finding a capable manufacturer. Different parts manufacturers will have different maximum and minimum requirements for dimensions, especially part thickness. Manufacturers might not be able to cut your part through sheet metal that is too thick. You should also know what your acceptable tolerances, or margin of error, will be. Parts manufacturers have their own tolerances and if they are too large, you cannot work with them. Lastly, you should have a timetable in mind. Parts manufacturers do get busy at times and if you need parts quickly, they may not be able to fit you in their schedule.
Find a Capable Manufacturer
With your specifications in mind, you can now find a capable manufacturer to work with. Do research on parts manufacturers before contacting them. The best manufacturers will have helpful websites detailing some basic capabilities of their machines. You can use this information to narrow down your list and save time communicating back and forth with manufacturers who wouldn't even be able to fulfill your order. After finding one, they'll provide a quote and you'll sign a contract to start the manufacturing process.
How the Manufacturing Process Works
Send Schematics
The first step in the manufacturing process is to send schematic drawings to the parts manufacturer. This step would most likely have been completed in the quoting phase, in order to get an accurate quote. But if you have any last-minute changes, you'll want to submit them ASAP. You'll then receive an order confirmation and an estimated completion date.
Manufacturing
Now the manufacturing can begin. You won't have much involvement in this step. You could request a sample before the whole batch is completed, but it will slow down your lead time. The manufacturer will cut your parts using one of several techniques, such as laser cutting, water jet cutting, or plasma cutting. Each technique has its own advantages but laser cutting is usually the most competitive for its precision. Once completed, they'll either ship the parts automatically for faster delivery or contact you to coordinate shipping.
Shipping
The final step in the process is shipping. There are two options for shipping that you'll need to determine in a Free On Board (FOB) agreement with your parts manufacturer, FOB Shipping Point or FOB Destination. FOB Shipping Point, or FOB Origin, means that you'll assume full ownership and responsibility for the parts once they're on the truck, train, or other mode of transportation. In this circumstance, you'll want to consider getting insurance for anything that could happen during transport. FOB Destination means that you'll assume full ownership and responsibility for the parts when they're delivered.
Interested in Learning More About Parts Cutting?
Contact Edge Metalworks today for more information on parts manufacturing. We specialize in laser cutting with state-of-the-art equipment able to cut thicker sheet metal with more accuracy than other parts manufacturers.